About your Presenter
I'm Peter Carruthers.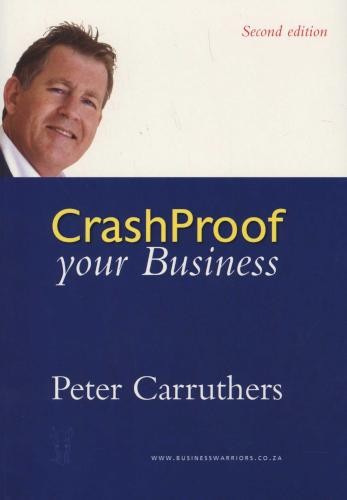 I've helped more than 50,000 small-business owners prosper despite their business challenges.
This was via thousands of individual consultations and hundreds of live seminars.
I've produced dozens of courses since I took all my business efforts online in 2004 . And presented thousands of live webinars. I still consult each day with individual business owners..
In 2005 I wrote the world's best-selling book on surviving business closure. It's called CrashProof your Business.
The book was the result of closing South Africa's third-most admired IT supplier in 1992. This was in the run-up to the '94 elections when we all feared civil war.
I lost everything. And then some. I came out of the experience with an intense need to find out where I went wrong. And then to share that knowledge.
I have more than 4000 current students online. You're in safe hands.