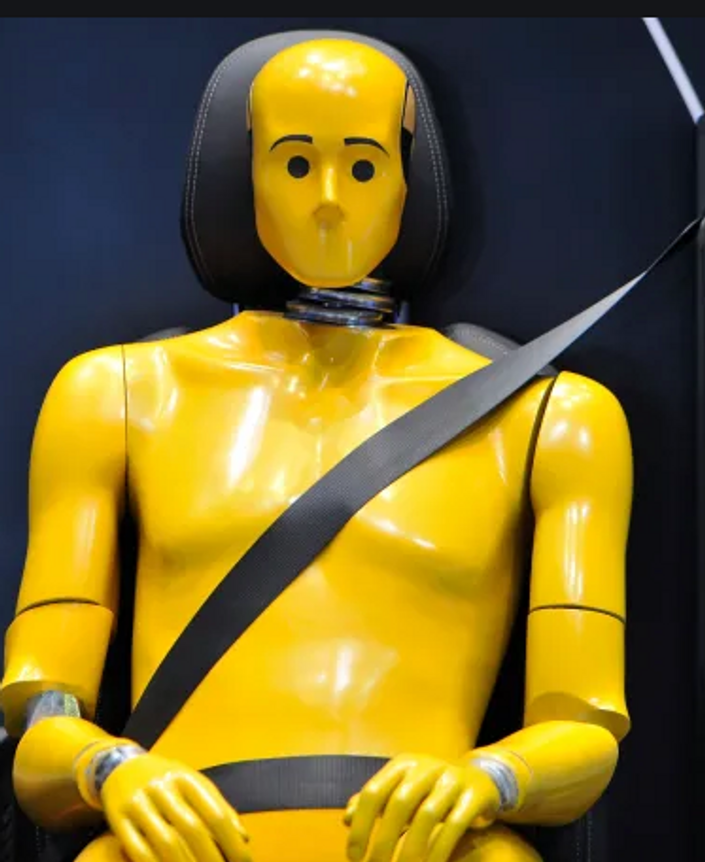 CrashProof your Business
How to Prosper Despite Business Closure
About the CrashProof strategies and your Guide to a Safe Future...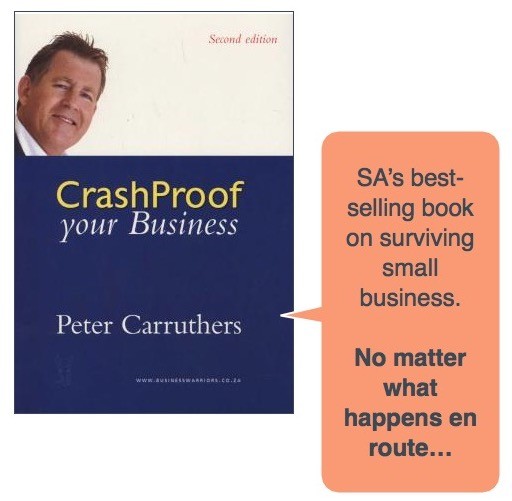 I'm Peter Carruthers. I've walked this lonely small-business path since 1984. I've guided more than 40,000 business owners since 1992.
I've seen successes offering great earning.
These have been balanced by some not-so-successes offering great learning. :-)
Probably much like your path this far?
That's been the journey towards these radical steps you can take to protect yourself and your family, no matter how bad it gets.
Some comments about these CrashProof concepts from experienced business owners...




Arnold Weerts - Wish you had come along sooner in my career!
Clint Airey - Wish I had attended 4 years ago - before I lost it.
Craig Morris - Wish I'd learned this 20 years ago.
Dave Laing - Wish I had known this before.
Deon Price - Why the hell did I not know about you 2 years ago?
Ian Williams - What an incredible learning curve. Where were you when I was 18?
Your Own Business Can Turn Bad Fast...
Imagine...
You borrow R100,000 today...
At current overdraft interest rates...

To invest in shares which every news report tells you ...
96% of investors lose all their money over 10 years...

As well as lose their homes...
And lose everything else they own...
And might ever own in future.
Sounds like a helluva of an investment, doesn't it? But these are the statistics for small business startups. After more than 25 years deeply embedded in thousands of small businesses the same mistakes keep shining through.
We see national outrage when listed companies cause this kind of pain. Steinhoff is the most recent.
Yet we entrepreneurs live on this tightrope every day. Government tells us we're the backbone of the economy. Nobody says a word about the financial carnage wreaked on us.
How You Change Can This Today.
It's easy to think there is no hope when reading failure figures this frightful. That's not true.
This course offers you six powerful tools to guarantee you will not close - unless you choose to.
These strategies guarantee you and your family cannot lose any money. When you apply these practical plans you cannot lose your home. Nor will you lose your life assets.
Whoa! Before you move on. I bet you know I have made a bogus claim. These fine folk thought the same. Until they learned these concepts...
Andrew Bell - Well worth it - well done!
Angus McGregor - WOW!
Calvin Flack - Worth every cent - every minute!
Jenny Jackson - What a brilliant presentation. Gory & terrifying, but presented with, humour, humility & brilliance.
You're wondering how I can make these outrageous claims. How on earth I can know these entrepreneurial secrets nobody else is sharing? Pain! Lots of pain.
I lost everything in the run up to the 1994 elections. Business, income, house, cars, wife, and every stitch of self-respect. The loneliest and scariest time of my life. Until I saw how many other people were falling into this same pit. And facing these same fears and losses.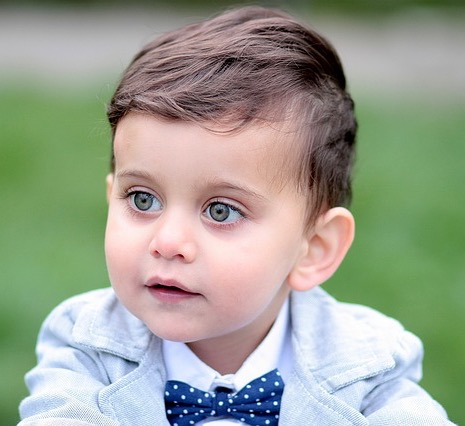 "The information you provide is so relevant these days. And the manner in which you deliver it is superb. The banks have a stranglehold on us these days. We're brainwashed into thinking that there is nothing we can do about it.!"
- Allan Bolt, Labour Relations Advisor
When you see how obvious this approach is you will understand why...
Your banker does not want you to know this...
Your accountant won't tell you this...
Your lawyer cannot tell you this...
Your parents want you to know this.
In 1992 I closed a successful data communications business. At least it was successful until our bankers decided to get out of lending money to technology firms. This happened while the South African economy collapsed in the run up to the 1994 elections.
As the firm closed I began to learn how the business game in South Africa works. I learned:

why liquidators always get appalling values on the assets
why banks don't care
why banks want you to sign a personal surety
why banks never return old sureties
why a single personal surety will cost your life savings
which personal sureties will cost your next 10 years of income
why your professional 'advisors' don't share this info with you
why there is no support for you when things go wrong
My problem: I was learning this at the wrong time. The right time is before the brown stuff hits the fan. Otherwise it's like trying to fix a punctured tyre on a moving car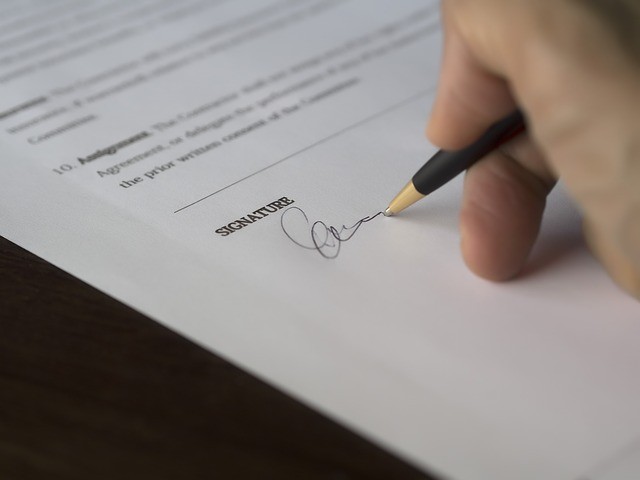 Each time your business borrows money from a bank you're asked to sign a whole bunch of legal documents. In this heap is a personal suretyship contract. We're told everyone signs this. The bank insists on your signature before they lend to your firm.

Your signature tells the bank that you will pay every single debt the firm incurs at the bank. And how the bank can take your life savings and your home to settle those business debts.
Those business debts will include:


All borrowings like loans and overdrafts.
As well as credit cards, vehicle finance, and other guarantees.
And also all interest, all penalties, all bank mistakes, and all costs associated with the business closure...
I met more than 300 business owners in the three years after my business closure. We discussed how small-business can protect itself from business adversity. And how small-business owners can survive to start again. At the time I seemed to know a little more than most people about how bad things can get.
During this time I began to plan the 6 principles which allow you to CrashProof your Business. I read every single piece of material I could find on the subject. Books, magazines, web sites, bank documents, law books. And then began to develop answers that would apply to any small business owner.
These concepts were forged in every conceivable business environment. More than 30,000 small business owners now live these principles. I know this because they email me every time they win a victory over their banks. Like this note from Lindsay Steyn.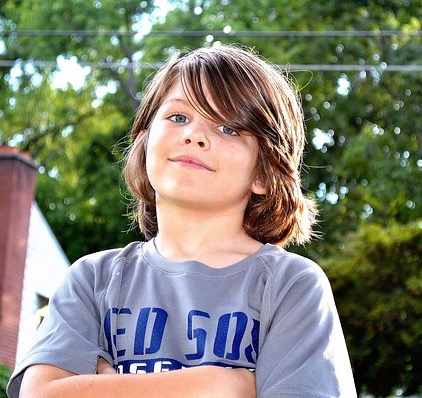 Today I applied the principles that you so strongly advocate. i.e. Don't sign anything unless you understand the Latin bits. I eventually, after some very tenacious refusal on my part, which started at the client service counter, had the branch manager of one of the biggest branches of FNB in the country back down...
- Lindsay Steyn
You don't need to be an Einstein to apply these ideas
Once you understand the danger signals you will...
finance your business while signing no personal sureties
retrieve and cancel all the personal sureties you remember
identify where other sureties may be that you have forgotten about
strike down any personal guarantees you may have missed
which means you, your family and your life savings will be safe. No matter what happens
The reason we business owners lose everything is because we sign sureties. These allow business creditors to attack us in our personal capacity. This means they can claim our homes and our life savings. We always sign sureties because we need the funding.
You will learn how to finance almost any business without any backing assets. Without exposing yourself, your family and your life assets.

You will see how to separate the business risks you run from all the assets you own. Not just your personal assets, but your business assets as well. Your business structure will act as a shield to protect you. No matter what might go wrong in the future.
Our knowledge of business structures comes from our accountants or financial advisors. Such advisors focus first on how to save tax in our business. Your structure may have saved you some tax in the past. But most such structures expose you to ruinous loss. Nine out every ten entrepreneurs I meet face this challenge.
The key to these strategies is to separate your risks from your assets. When you do this nobody will ever again be able to threaten you with closure. You will be able to choose if, and when, to close your business venture. And you will never face the loss of all your assets in that process.
You will learn a lot about banks:
why banks don't want your small business
why they're so expensive
how to repay your overdraft right now without damaging your cash flow
how to borrow without signing personal sureties
how to borrow as much as your business needs at prime interest rates
why they're so quick to threaten you - even when your business is doing well
why it' suicidal to have all your accounts at the same bank
how to get back all those old sureties
how to cut your banking costs in half
and how your bank screws you even after you're dead!
Don't get me wrong. I know we need banks.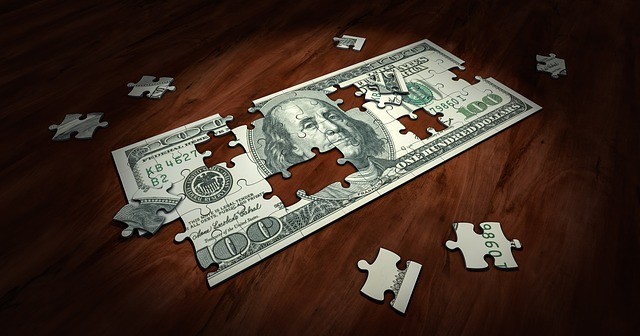 But what if you learn how become your own banker so your future cannot come under threat again? This single concept has saved hundreds of firms from premature closure. (Imagine a tomorrow where your bank demands instant payment of all business debts.)
Before I was a small business owner I worked inside a bank. I share many of the things they'd rather not share. This insight was crucial in designing the CrashProof your Business action plans.
Many of us fear our bankers will fight us as we progress towards banking independence. Most bankers don't notice. The action plans don't need confrontation.
Most of us only start learning about business when the going gets tough. By then it's usually too late.
You get thousands of hours of insight in this course from your business peers. Distilled into 17 lectures totalling three hours.

We're defenseless against business mistakes. We've invested everything we own into our ventures. We face the instant loss of everything we've ever owned when serious challenges come.
Our homes, our furniture, our cars, our investments and savings, and our jobs are at stake. This makes it tough to make intelligent choices at this point.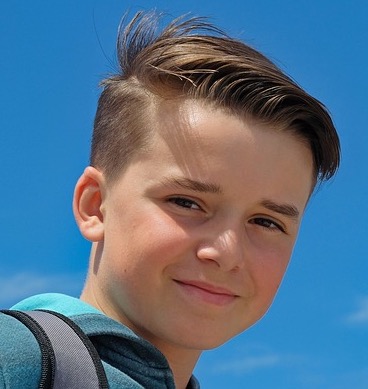 Attended one of your seminars and bought your book CrashProof your Business. What excellent advice. My business hit the wall and the banks looked at me blankly.
Took your advice during the good times and pushed my credit card limits up. Managed to access R250000.00 on my cards with no hassle. No financials, no salary and no questions asked to buy into a business.
Great advice.
- Philippe T., Entrepreneur

A Safe Place for Your Life Assets
One of the 6 CrashProof your Business principles shows you how to create a safe, legal, black box to secure your life assets.
If I had known this 3 months before my business closed I would have saved myself 5 years of intense distress.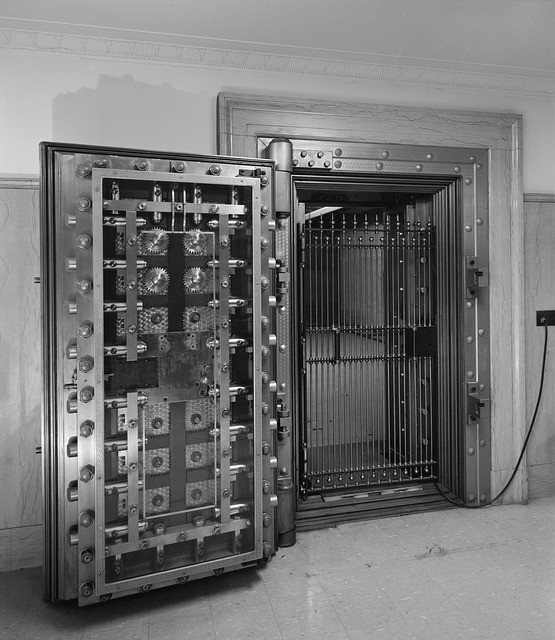 You will learn...
how to create your own black box to protect your assets
a quick, simple and inexpensive way to protect your home immediately
how to legally hide your personal assets immediately, and forever
how to separate your business assets from your trading risks
how to guarantee that nobody will want to attack you.
---
We start businesses to make money. But you will learn ...
why most entrepreneurs can never retire without deep risk
how your accountants advice guarantees you cannot get wealthy from your business efforts
why your life assurance provisions are worthless in a business failure
and how to solve all these problems yourself, with a little common sense.
---
These ideas are open secrets. Dig deep enough and you will find each one. It helps if you have a banking background. And an insurance background. And a small-business background. And a reason to relook at how we do things. And a lot of time on your hands to meet hundreds of small-business owners.
I had all this going for me between 1992 and 1995. I looked at all the traps we small business owners fall into. We're all in the same leaky boat.
We're too busy handling daily business urgencies. We don't have any time left to look at our personal money situation. After all, you are in business to make money - right?
Most of us spend more than 200 hours each month focused on the wellbeing of our business ventures. And less than 1 hour each month handling the family bills.
The people we ask for advice see our ventures as tiny versions of large companies. But that's not true at all. A listed company has very deep pockets and almost unlimited access to money. We little players don't have that. Advice which works well for big firms is poison for people who stake their lives on each decision.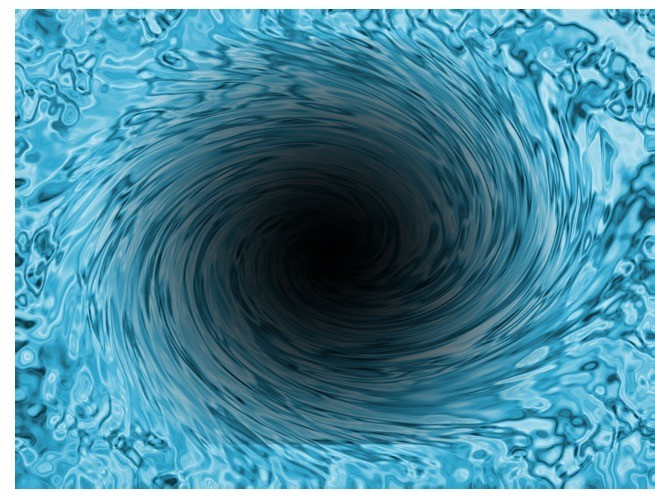 Large firms have deep resources. They can survive lots of big mistakes. Their size allows them to borrow enough to bail themselves out.
But we small entrepreneurs walk a tightrope every day. A single slip can hurt. A large mistake will sink our entire venture. And suck our homes and personal wealth with it.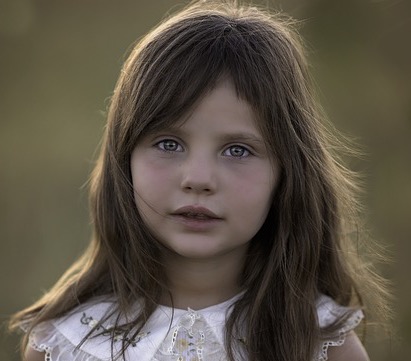 "I had a meeting with my landlord about the lease for new premises. I want to thank you for all your hard work. The subject of sureties came up. He tried to push me to sign, but when I stuck to my guns, he just accepted it. I didn't need any of the extra ideas. Instead, I blinked my baby blues and asked him if I had been a good tenant over the last four years. He agreed I had. I said, "What's the problem then?" So, the upshot - no surety. Keep on doing what you are doing - you are a real genius at it!"
- Barbara Hilton-Barber,
How much money will you save this year if:
You cut your longer term borrowing interest rate to 1% below prime rate
You cut your overdraft interest rate to 0%
You halve your bank charges each month
You stop paying annual 'account review' fees
and then multiply this saving by the number of years you're still going to be in business...
That's how much the CrashProof your Business principles will save you each year. Starting right now.

But it's much more than the money. How much better would your personal entrepreneurial experience be if:
you are free from your banks clutches;
your home is utterly safe from any business adversity;
your life savings, furniture, vehicles, and other assets are safe forever;
nobody can ever close you down without your express consent;
SARS couldn't get to your assets after any business mistakes
you are in total control of your business and personal future?
Join this course.




You get lifetime access to the lectures.
You can ask as many questions via email as you need to implement the concepts in your business.
There is no risk to you at all. If you're not blown away I will give you every cent back.
I know how difficult it is to get streetwise advice when things go wrong. I was there as well.
These ideas would have saved me all the money I lost. As well as all my possessions. And would have stopped most of the judgments against me.
The total figure was more than a R2 million personal loss. That's in 1992 Rands. These ideas would have saved me all of that money if I had known them just 3 months before the business closed.
The sooner you start to put these ideas into practice in your own firm, the sooner they will take effect.
I want you to start as soon as you can so that you don't become a statistic - like 96 out of every 100 startups. The best time to implement these powerful strategies in your business is NOW!
More than 20,000 business owners have attended this seminar.
If you're a business owner you will find the presentation absolutely gripping. After the first 5 minutes you will feel that I am talking about you. After 15 minutes you will KNOW I am talking about you. And after 30 minutes you will wonder whether a member of your family slipped me some inside information. We're all in the same boat business-wise even though each of our businesses does something different.

Your investment in this course represents a fraction of the value of your assets and life savings. Yet that's all you need to invest to ensure that they're safe. Forever. And to ensure that your family never loses their foundation. And to ensure that your business can only prosper.
Right now you face a choice.
You can choose the same route I took before I learned this. That's to learn all these business truths through expensive trial and error over the next few years. While you do that you will still be paying all the costs and expensive interest that you are now.
Or you can choose to apply the distilled business principles of thousands of business owners. Apply them to your own life next month. Within the next 6 months you will be an impregnable business fortress. No matter what your current scenario looks like.

Your Instructor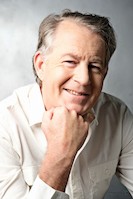 Peter Carruthers authored the world's best-selling book on surviving small-business closure. He's guided more than 50,000 small-business owners since his first business closed unexpectedly in 1992.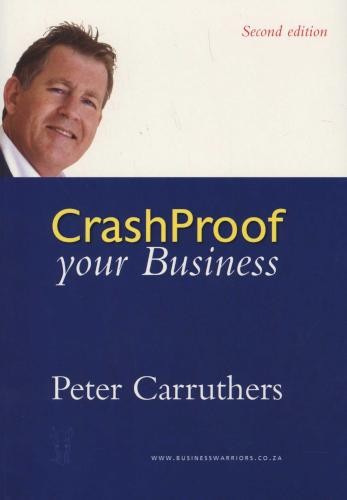 All his training and consulting has been delivered through the Internet since 2004. During this time he's lived in South Africa, Spain, England, and Norway. (Yeah, he's got massive wanderlust.)
Frequently Asked Questions
When does the course start and finish?
The course starts now and never ends! It is a completely self-paced online course - you decide when you start and when you finish.
How long do I have access to the course?
How does lifetime access sound? After enrolling, you have unlimited access to this course for as long as you like - across any and all devices you own.
What if I am unhappy with the course?
We would never want you to be unhappy! If you are unsatisfied with your purchase, contact us in the first 30 days and we will give you a full refund.
---
I accept all major credit cards.

Email me at

[email protected]

if you'd prefer to use Paypal or a debit card.

---