About your Presenter
I'm Peter Carruthers.
I've "lived" online since 2004. All the offline seminars and training and consulting moved online as well. Since 2006 I have lived in England and Spain and finally in Norway. (My daughter is half-Norwegian and she is a great reason to stay here. )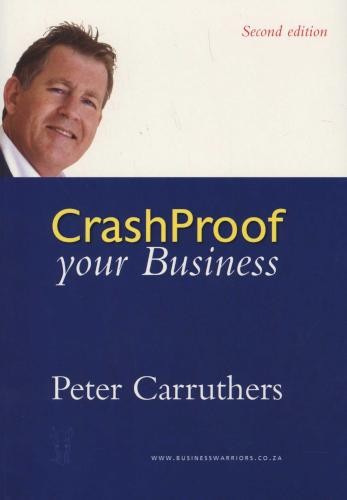 A job which allowed me to live anywhere is something I have dreamt of since I was a kid. My dream was more about Mauritius as a base, but life offered something different.
In 2004. I wrote the world's best-selling book on surviving business closure. It's called CrashProof your Business.
The book was the result of closing South Africa's third-most admired IT supplier in 1992. This was in the run-up to the '94 elections when we all feared civil war.
I lost everything. And then some. I came out of the experience with an intense need to find out where I went wrong. And then to share that knowledge.
As I sent the final manuscript to my publisher I realised I could publish that same manuscript online. (And I could do that myself without needing editors, publishers and printers.)
So I did exactly. What happened next was so incredible that I cannot imagine ever working "offline" again.
In the first month of the manuscript being online I earned more than the lifetime earnings from the book. And the next month I earned more. By mid-2005 that monthly figure topped R600,000/month.
During my consulting and training career, I've helped more than 50,000 small-business owners prosper despite their business challenges.
This was via thousands of individual consultations and hundreds of live seminars. And, since 2005, thousands of live webinars, and ten courses.
I've produced many courses since I took all my business efforts online in 2004 . And presented thousands of live webinars. I still consult each day with individual business owners around the world.
I have more than 4000 current students online. You're in safe hands.