Last time I wrote that banks sell money.
I want to tell you a story about why it's useful to keep that in mind. Always.
Somerset West, 1998. A small group. I love those. Everyone has time to share their story. (This is not so easy when the group is 100+.)
We'd reached the part of the seminar where we look at better ways to finance your firm. This is not just about saving a little money. It's about surviving your bank sneezing.
You know, like when a new bank manager arrives like a broom and wants to sweep the old guy's mess out the door. Including your account.
Your banker has no clue about running his own business. He hides his zero experience well. His job, remember, is to sell you his banks money.
A young woman puts her hand up. She wants to outline what her bank manager advised when she asked him the best way to finance her business. She followed his advice. She wants to know she'd done it right.
She started with a nestegg of R100,000. That's about R700K today.
Lets look at two options.
Best Option.
"Lend" her own R700K to her business, taking all business assets as security for her "loan".
No borrowing cost.
No paperwork.

No business pressure.
And interest coming her way for the money not yet used. No waste.
Bank Option.
Her new business expert told her the first rule of business is to never risk your own capital. (And then stitched her up...)
Hint #1: Just cos he knows how to lend his employers money does not mean he knows anything about making it.
This is what the bank offered:
Put your money in a Fixed Deposit here. She did. (I'll use their 2018 rates to give you some idea of how this worked.) They gave her 7.6% interest.

Set up an overdraft facility. Then he advanced her an overdraft up to 90% of her investment.

Sign these papers here. She signed a suretyship contract. This made her responsible for all business debts and anything firm might ever owe the bank. (Even after she sold it.)

Pay overdraft interest of prime plus 10.5%. Today that is 20%. He told her the interest rate should be much higher than "prime" because the business idea was risky. He did not mention the security - the fixed deposit - was safer than cash.

And she paid management fees for them to look at it and agree to the loan.

She ended up paying the bank 12.4% to use her own money. On top of the extra costs of operating in overdraft. (That's a nett interest flow of R78,000 per year to the bank, on top of the other costs.)
As I began to unpick many other bank agreements I saw this same structure over and over.
Your bank manager negotiates money 15 times each day. You do it once each year. Who is likely to be better at it?
Hint #2: If he wasn't better than you he wouldn't have the job.
Nothing much has changed since I started teaching business owners about this back in 1995. I changed. I left the material to simmer. It's ready.
---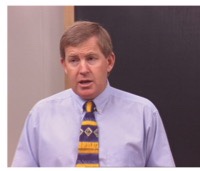 Check out the introduction video to the course here. I am 20 years younger. And my tie, according to my daughter, looks as though a cat did unspeakable things to it.
And then join me on this adventure to protect your life, your home, and and everything else you own from business fallout - no matter what happens.
That fallout is real. I still work with people who ignored these strategies back then. They now face retirement penniless.
I am still adding the dozens of stories I have to the course. And upgrading the course slides. And upgrading the videos with reflections from the benefit of hindsight.
Join now and you get it all, lifetime access, at a 67% discount.
Normal price will be R1497. You get it for R497. You save R1000.
This offer is open to the first 200 people joining the course before midnight April 30. (Whichever comes first.)
Save R1000 by clicking here to invoke your R1000 discount coupon. The future you will look back on this as the best investment you ever made. (There are a bunch of comments on the page saying this.)

If anything gets in the way, please email me so I can fix it.
---
Save R1000 on the CrashProof your Business Course.
Your R497 investment in your future will be the best investment you ever make.
The discount is valid for the first 200 members joining before midnight April 30, 2018.




---
--